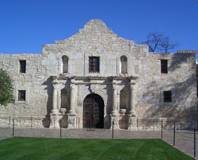 Mediation Services in San Antonio
My name is Steve Vacek. I have mediated over 5,400 cases. I began my mediation practice in 1994 and have been a full time mediator in San Antonio since 1998. I have mediated family law cases, employment law cases, personal injury cases, uninsured/undersinsured cases, real estate cases, DTPA cases, construction defect cases, insurance contract disputes, general contract disputes, business disputes and storm claims. I no longer do family law mediation.
Mediations are conducted in your or opposing counsel's office. If you feel a neutral location is absolutely necessary, arrangements can normally be made to accommodate that need. If you are not in San Antonio and would like the mediation conducted in your office, please contact me to discuss any additional fees that may apply. I do not charge for cancellations, unless the cancellation occurs after I have traveled to your office.
In San Antonio, if a jury trial is requested, mediation is normally required before trial. If the parties cannot agree on a mediator, the court will appoint one for them. A typical mediation lasts two to three hours. Dress is casual.
If I am unable to schedule your mediation for the time and date you request, I will be happy to provide the names of other San Antonio mediators for your consideration.